Precious
Collages by Lisa Fredenthal-Lee
OPENING: April, 2021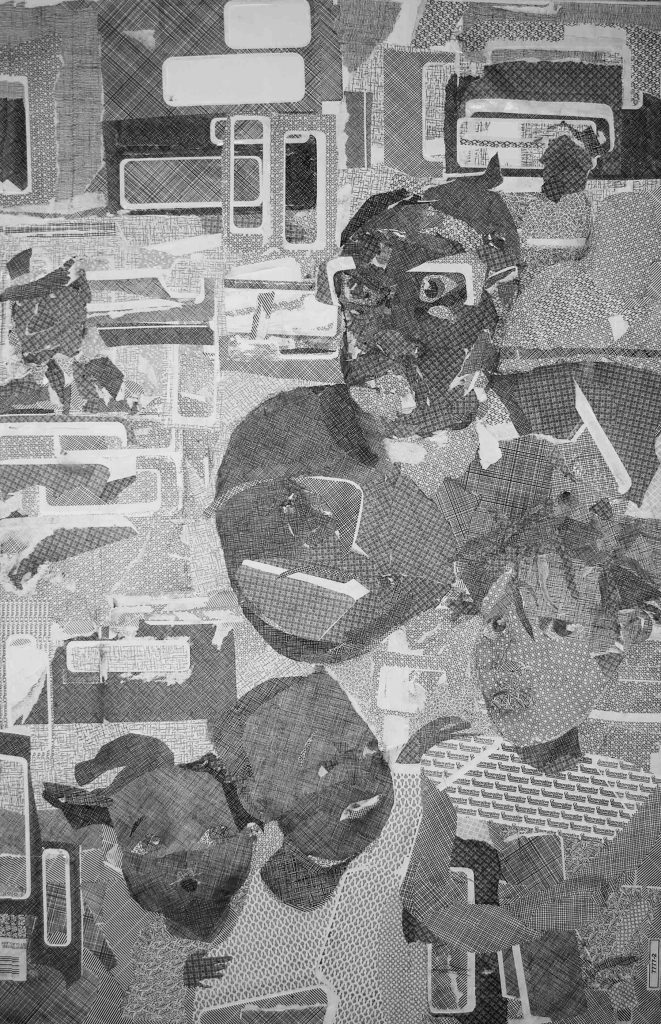 Precious
Collages by Lisa Fredenthal-Lee
Intricate collages made with envelopes.
Scissors were my first tool. Paper and paste my first materials. In development for 6 years, my current work is a return to a beginning. With a lifelong love, and respect for castoff materials, I am inspired by this common throwaway. The envelope.
At a glance my pictures may read as something they are not. Assembled from the printed interiors of envelopes cut, snipped, torn and pasted. These works defy their origins.
Educated as both a painter and printmaker in search of the immediate, I learned to paint in black and white. Printmaking gave me my love for texture and the black etched line. A finite palette is part of my identity.
Collage as a medium is limitless. Envelopes rescued from trash cans world over, offer up an array of patterns and colors from which to build.
My subject matter is a result of discovery and memory. This is no side show, but a pinnacle involving everything I have learnt how to do. Perhaps this is the reason for sure, unreserved commitment. We live in a wasteful society. Art brings joy to the beholder and art is also a teacher. The use of alternative materials is exciting and important. Since the invention of this new medium, I have enlightened many to look at their mail differently.
'Precious' is the title of this body of work. Every piece made with conservation in mind and framed in an Archival manner.
The Great Fog and other London Pictures