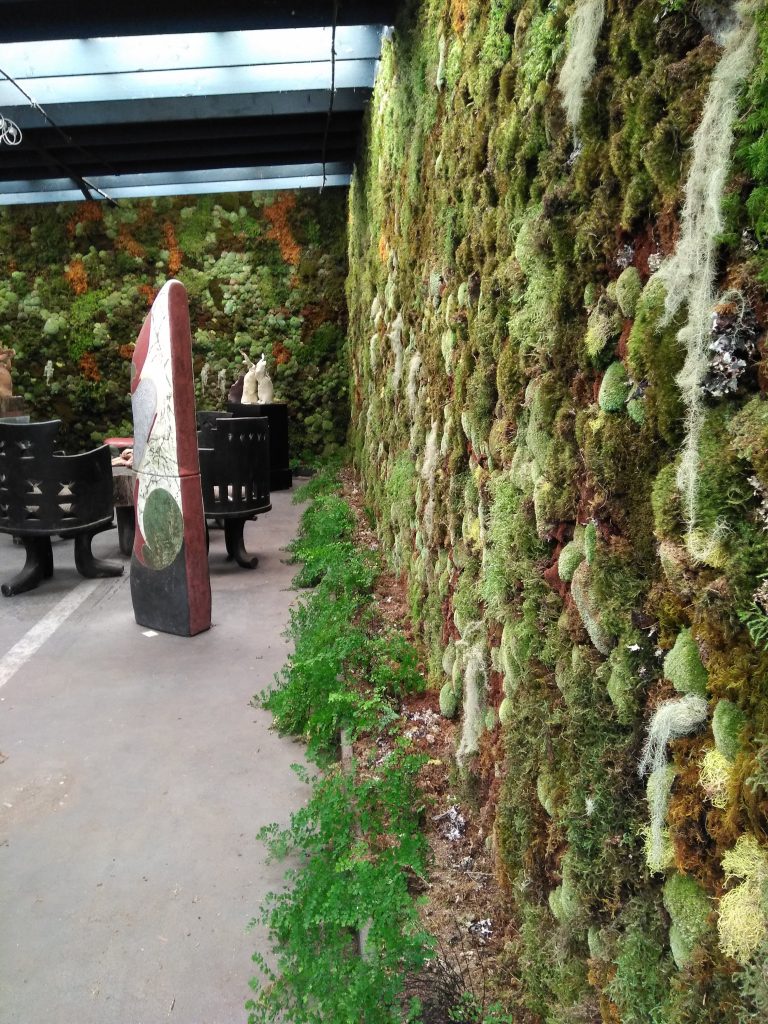 Come visit the magical Moss Sculpture Garden at the Paul Mahder Gallery.
There are many living walls, but this one is unique in that it is made up of all living moss. And this moss wall is the largest in the United States.
Relax. Enjoy the smell, the colors, the textures and the atmosphere. This moss garden creates its own universe that you have to see, feel and experience.
The wall is comprised of several different types of living moss sourced from all over the country and then "pinned" to the wall with now over 70,000 T-pins. It's a labor of love.
The Moss Garden is also home to many of the sculptures featured from our gallery represented artists. The moss serving as the perfect artistic backdrop.
The Moss Sculpture Garden is the perfect place to spend time, read, talk with friends, study, relax.
And while you're here you can also enjoy a glass of fine wine from Grapeseed, a full sit down tasting experience, or just have a refreshment while you enjoy your time here at the Moss Garden
The Moss Garden is open 10AM – 6PM Thursday – Monday.