Cut, Snipped, Torn and Pasted
Envelope Collages by
Lisa R. Fredenthal-Lee
OPENING RECEPTION: Saturday, April 24, 4-7PM
EXHIBIT: April 24 – June 13, 2021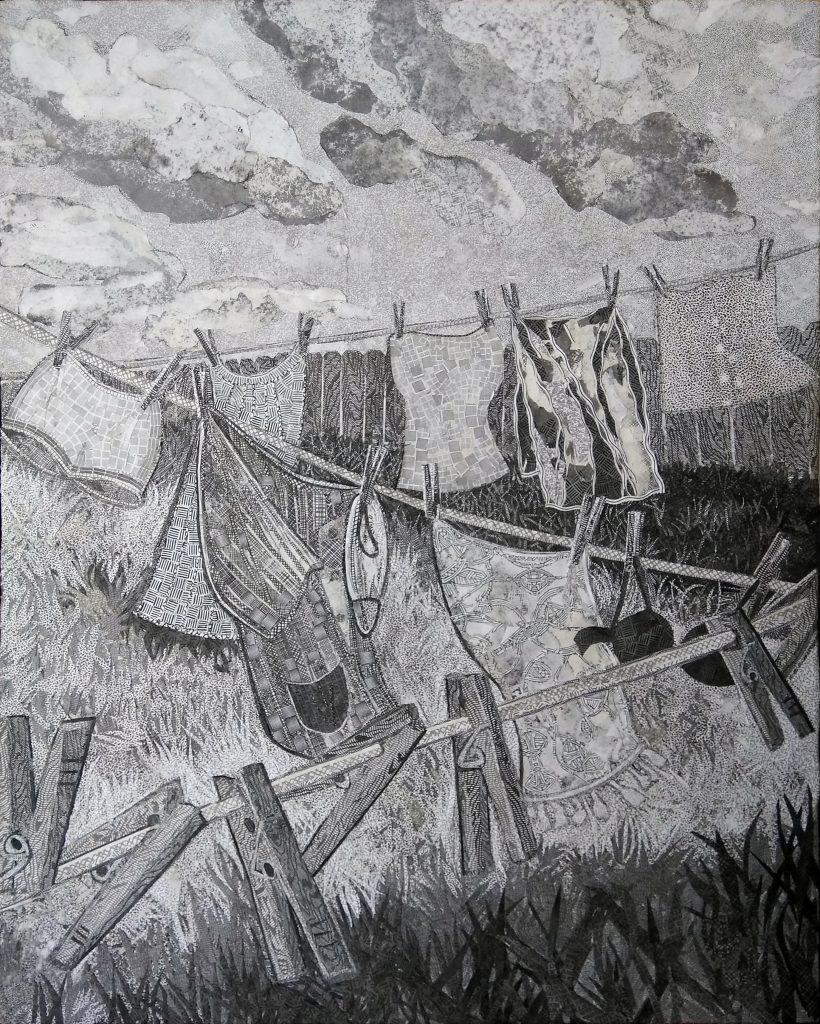 Cut, Snipped,Torn and Pasted
Envelope Collage
Scissors were my first tool. Paper and paste my first materials. In development for 5 years, my current work is a return to a beginning. With a lifelong love, and respect for castoff materials, I am inspired by this common throwaway. The envelope.
At a glance my pictures may read as something they are not. Assembled from the printed interiors of envelopes cut, snipped, torn and pasted. These works defy their origins.
Educated as both a painter and printmaker in search of the immediate, I learned to paint in black and white. Printmaking gave me my love for texture and the black etched line.  A finite palette is part of my identity. Collage as a medium is limitless.  Envelopes rescued from trash cans world over, offer up an array of patterns and colors from which to build.
My subject matter is a result of discovery  and memory. Since the invention of this new medium, I have enlightened  many  to look at their mail differently.
Cut, Snipped Torn and Pasted