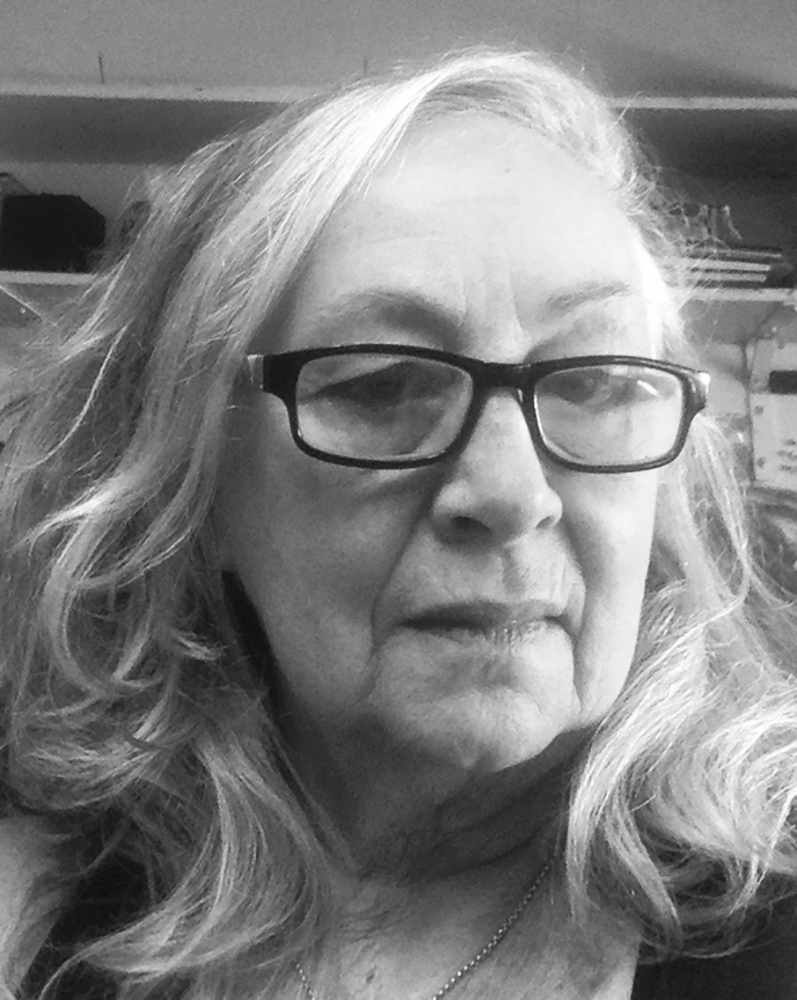 Shop Artist's Full Portfolio
Clay is a medium like no other. I look for the edge where consciousness leaves judgment behind. I want to cultivate that moment in the creative process when I trust my inner self completely. I draw upon my own feelings and memories to create art that connects with the viewer in a way that is uniquely intimate.
Clay can be stretched, compressed twisted and torn to match the image in my imagination. I work to preserve the fluidity of the slab while manipulating it to express the figure in motion. The clay remembers every touch and each piece faithfully preserves the evidence of its birthing process.
I plan each piece with a series of sketches before ever touching the clay. Only once I can feel what I want, do I dig in and set about creating it. I start by rolling the clay into a slab. I tear away large swaths and add them back again as I keep working. When the slab has taken on the right energy, I begin my unique construction process. As I stretch and compress the clay, I feel as though it comes to life. The surface of the slab becomes the very human-like surface of the sculpture. I am always careful to let the clay express itself, and to stop before I have over worked it. I want to preserve the spontaneity of form. With clay slabs, the unexpected is my constant companion. By embracing this method I am able to take advantage of this magical medium.
Nam eget dui. Etiam rhoncus. Maecenas tempus, tellus eget condimentum rhoncus, sem quam semper libero, sit amet adipiscing sem neque sed ipsum. Nam quam nunc, blandit vel, luctus pulvinar, hendrerit id, lorem. Maecenas nec odio et ante tincidunt tempus. Donec vitae sapien ut libero venenatis.
EDUCATION:
BFA, Academy of art University, San Francisco, CA four years of targeted study on how the human figure moves through space and expresses itself non-verbally Advanced Sculpture, Susannah Israel, Laney College two years of study and guidance to adapt my knowledge of the human form to the medium of clay Advanced Sculpture, Andree Singer Thompson, Laney College one year study of new clay mediums. This experience is the basis of my innovative work with paperclay slabs.
SELECTED EXHIBITIONS:
2016 One-person show, Roscoe Gallery, Oakland CA Anniversary Show, Coastal Eddy, Laguna Beach CA California Clay Competition, The Artery, Davis CA America's Clay Fest, Blue Line Gallery, Roseville CA
2015 3rd Annual "Figuratively Speaking", Smaart Gallery,San Francisco CA
2013 "From the Earth" The Palms Galleria, Borrego Springs, CA
Main Street Gallery, Pomona, CA
"Recent Works, Michele Collier" Coastal Eddy, Laguna Beach, CA
SOFA New York, NY
Santa Fe Studios, Los angeles, CA
2nd ANNUAL CLAY AND GLASS SHOW, Healdsburg, CA
2012 Quicksilver Mine Co. Baker's Dozen 2012, Forestville, CA Art Palm Beach, W Palm Beach, FL
SOFA New York, NY
SOFA Chicago, Chicago, IL
8 from ACGA, Davis Art Center, Davis, CA
2011 SOFA Chicago, Chicago IL
Ceramics Annual of America, San Francisco CA California Clay Competition, Davis CA, Award of Merritt Palo Alto Clay and Glass Show, Palo Alto, CA
Ink and Clay 37, Pomona CA
2010 Ceramics Annual, San Francisco, CA
California Clay Competition, The Artery, Davis, CA
Guardino Gallery, two person show, Portland, Oregon
31st annual Contemporary Crafts, Mesa Contemporary Arts, Mesa AZ Jurors Award, best of clay
Artists Exhibit, Paper Clay Symposium, Laguna Beach, CA
2009 Feats of Clay, Gladding McBean, Lincoln, CA
Palo Alto Clay and Glass Show, Palo Alto Art Center, Palo Alto, CA ACGA: "Out of the Fire", Falkirk Cultural Center, San Rafael, CA MarinMOCA….sculpture show…Novato, CA
2008 Pac Rim Exhibition, Carl Cherry Center for the Arts, Carmel, CA Small Works Show, Art Works Downtown, San Rafael, Ca
The Unbreakables, Cabrillo Gallery, Aptos, Ca
ACGA, Thinking Green, Downtown Gallery, San Rafael, CA Caldecott Properties, Oakland, CA ACGA: Exploring the Surface, Pence Gallery, Davis, CA
Greenlining Gallery, Berkeley, CA
2007 All Fired Up, City of Santa Clara, Santa Clara, CA
Marin MOCA, Novato, CA
Figurative Show, Connextions Gallery, Healdsburg, CA
East Bay Open Studios, Pro Arts Gallery, Oakland, CA
Art League of Northern California, Gallery, Novato, CA Indoor sculpture exhibit, City of Santa Clara, Santa Clara, CA
2006 What is a Cup?, Vulcan 5 Gallery, Oakland, CA
Body Language, Addison Windows Gallery, Berkeley, CA Interim Show, Oakland Museum Collectors Gallery, Oakland, CA Frank Bett Center for the Arts, Alameda, CA
2005 California Modern Art Gallery, San Francisco, CA Alameda Art Center, Alameda, CA
East Bay Open Studios, Pro Arts Gallery, Oakland, CA Marin Art and Garden, Ross, CA