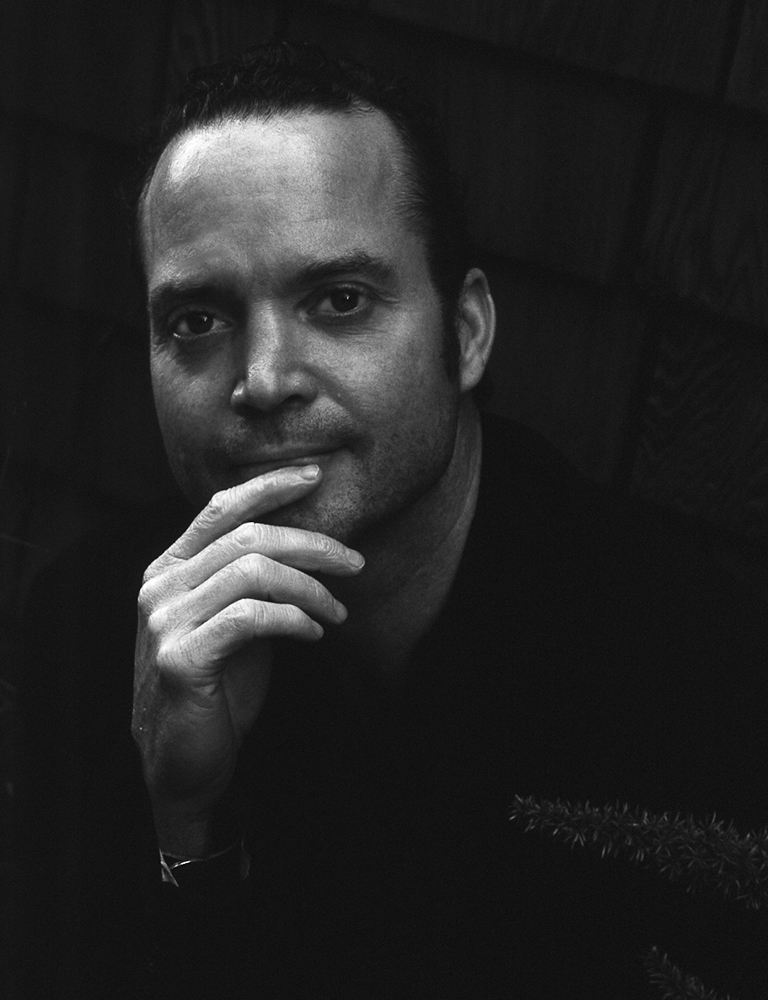 Shop Artist's Full Portfolio
Sculpting is a process of consciousness and realization. My sculpting process originates with an idea, an inner form in need of becoming conscious. It is a breaking of the surface, like a tool carving the stone releasing form into physical matter.
My philosophy is that sculpture is forming within my inner world. Without sketches or models I begin to sculpt. Each stroke of the hammer on the stone brings me closer to the emerging form. As I move into the stone intuition acts as a guide to bring my work into consciousness. On another level, this creative process offers interactions of the unconscious with consciousness, healing the self and the collective while serving as a reminder of health and wholeness.
EDUCATION AND BACKGROUND
Sculptor for 23 years with a collection of 200 stone and 30 bronze pieces and is represented by the Paul Mahder Gallery, San Francisco, CA.
Owner of Alexander Baughan Furniture for 23 years, serving as Creative Director & Furniture Designer. Currently represented in 10 major markets nationwide.
Studied the classical figure in stone at the Harriet Moore Studio in San Francisco.
Studied the classical figure in clay at the Marilyn Rodriguez studio in San Francisco.
Studied stone carving at the Laguna Beach Art Institute in California.
Studied at Brigham Young University and University of Charleston.
SELECTED SOLO EXHIBITIONS
2011
Paul Mahder Gallery, San Francisco, CA
2009
Paul Mahder Gallery, San Francisco, CA
2008
Grace Cathedral, San Francisco, CA
2005
Darnell Fine Art, Santa Fe, NM
2004
Darnell Fine Art, Santa Fe, NM
2002
Blue Room Gallery, San Francisco, CA
2001
Mussi Artworks Foundry, Berkeley, CA
2000
Peter Alexander Art & Furniture Gallery, San Francisco, CA
1999
Randall Whitehead Lighting Gallery, San Francisco, CA
Peter Alexander Art & Furniture Gallery, San Francisco, CA
SELECTED GROUP EXHIBITIONS
2011
Paul Mahder Gallery, San Francisco, CA
2005
Blue Room Gallery, San Francisco, CA
2004
Darnell Fine Art, Santa Fe, NM
Blue Room Gallery, San Francisco, CA
Bruggemann Contemporary, Santa Fe, NM
2002
Bruggemann Contemporary, Santa Fe, NM
2001
Belcher Gallery, San Francisco, CA
St. Gregory's of Nyssa, San Francisco, CA
2000
Thomas Reynolds Gallery, San Francisco, CA
1999
SOMAR "Open Studio" 1201 – 8th Street, San Francisco, CA
SELECTED BIBLIOGRAPHY
Sasha Vasilyuk, "David Lee Baughan at Grace Cathedral," San Francisco Examiner, July 2008
Rebecca Nestle, "Interview with David Lee Baughan," Grace Cathedral, July 2008
Susan Hallsten McGarry, "Rebirth," Pasatiempo, July 24, 2004