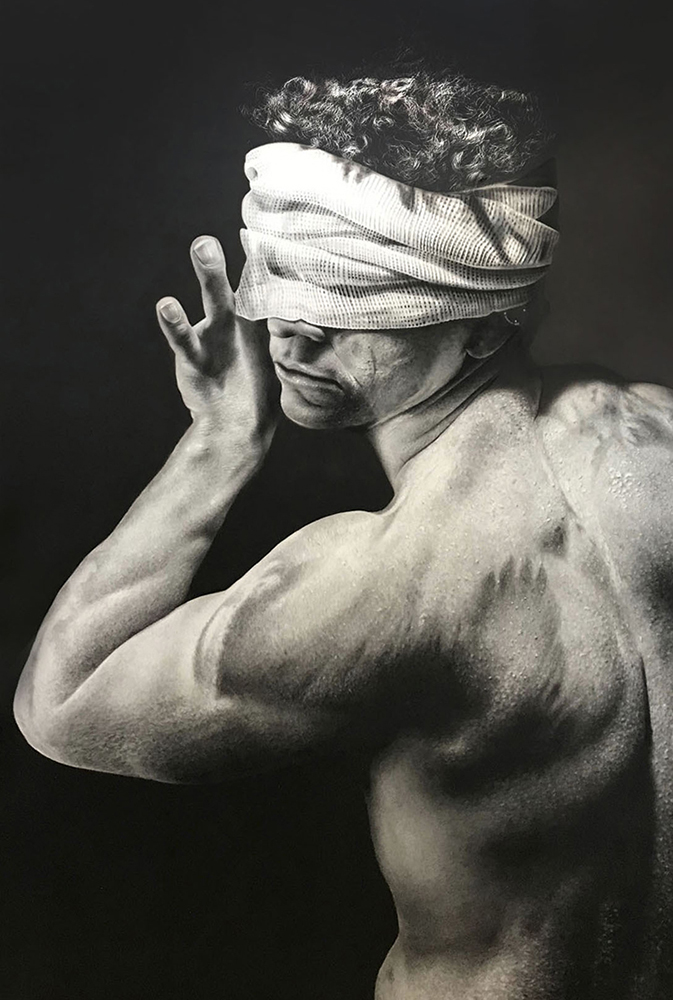 Shop Artist's Full Portfolio
The skin makes one person more acceptable than another, without a previous analytical thought. I will try to expose through my drawings of realistic charcoal portraits or plastic scenes, some of the realities that always disturbed me to the point of developing a kind of artistic response.
Born in 1988 in the Dominican Republic, Mojica studied art in the Dominican Republic and Mexico for 7 years and has been in numerous exhibitions.
EDUCATION
Carlos R. Gómez Mojica was born in 1988 in the Dominican Republic
1991 – 2000 Don Boxco College (Sto.Dgo. Rep. Dom.)
2000-2004 Salesi Technical Institute (Sto.Dgo, Rep. Dom.) Title in graphical arts, mention in graphic design.
2006-2009 National School of Plastic Arts(México d.f)
ADDITIONAL COURSES
2004 Drawing III (Altos de Chavón)
2005 Illustration Course (Wilma Pena), Sculpture Course (Billy Lyn), Sculpture Course (Mark Lineweaver) Illustration Course (Simur Crost)
2006 Graving Course (Ezequiel Taveras)
2007 Ceramics Course (Elena Somonte)
GROUP EXHIBITIONS
2006 Altos de chavón school of design, (Colectivas)
2006 Casa de chavón (Sto.Dgo, Rep. Dom.) (Chavoneros 2006)
2006 Pesares de un narciso. (Sto.Dgo. Rep. Dom)
2008 Luces y Sombras de la Hispaniol (Saguallo Mexico) Nuestra individual. Casa de cultura Texcoco.(Estado de mex.)
2008 Chapingo University(Mexico State) Nuestra individual. Catarsis Quisqueyana.(Mexico df)
2010 Catarsis Quisqueyana (Fitz gallery of art)Mexico Cy.
2011 La Monalisa del mondo(Mexico,CT)
2012 Affordable art fair (Mexico.CT)
2013 Migrants (Torre de reloj gallery, Mexico,CT)
2013 10 Miradas (art 4you Gallery, Mexico, CT)
2017 Paul Mahder Gallery, Healdsburg, CA
SOLO EXHIBITIONS
2013 Piel(Anahuac University, Mexico Stat28 de Marzo del
2018 Paul Mahder Gallery, Healdsburg CA